Cost of Study in New Zealand for Indian Students
4 min read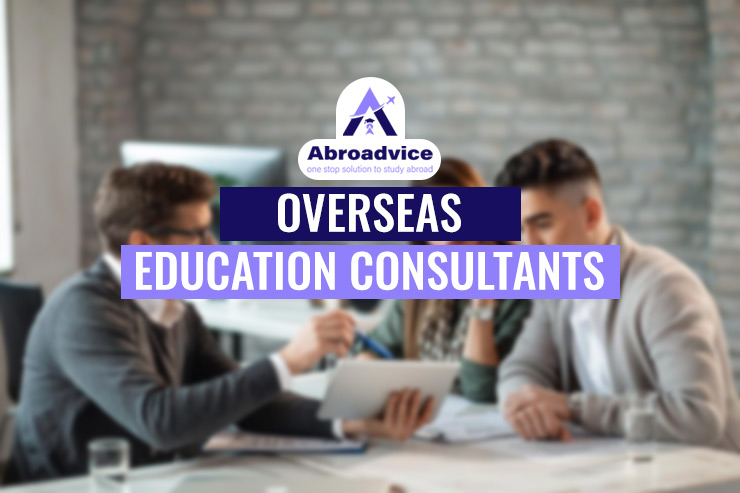 Over the years, the number of opportunities to study in New Zealand for Indian students has increased significantly. While the country might not be the first choice for many students, it is still a good option considering the renowned universities and research opportunities.
While the USA, UK and Canada are usually the go-to options for Indian students, studying in those countries can be quite expensive. The USA and the UK are considered some of the most expensive destinations, while Canada is more affordable. But with millions of Indian students applying for Canadian universities, the competition to secure admission has reached new heights.
Therefore, it's not surprising that Indian students always seek better alternatives, and New Zealand is one of the top choices.
Why Do Indian Students Opt for New Zealand for Higher Education?
According to news reports, the number of student visas issued to study in New Zealand for Indian students increased by 63% in 2019 compared to 2017. Some of the leading reasons behind this rising popularity include the following:
The rise in the number of Excellence Awards conferred on Indian students
Increased opportunities to avail of full scholarships to pursue higher studies
Option to remain in the country for three years after course completion
All eight universities ranking high on the QS World University Rankings
Excellent research opportunities under the guidance of renowned scholars
According to several study abroad consultancy services, New Zealand has emerged as one of the top alternatives to the usual study destinations. So, if you plan to opt for a university in the country, you should start getting your finances in order as soon as possible.
How Costly is New Zealand for Indian Students?
Higher education in any foreign country has always been expensive for Indian students. However, compared to studying in the USA, it's safe to say that New Zealand is a more affordable alternative. On that note, let's dive into the approximate costs you must bear to pursue an undergraduate or postgraduate course in the country.
1. Costs for applying to UG courses
When applying for UG courses in New Zealand, you can expect to pay approximately NZD 20,000 to NZD 25,000 (around INR 10,47,000 to INR 13,10,000) for private universities. The tuition fees in public universities are significantly lesser, ranging from NZD 7,000 to NZD 12,000 (approx. INR 37,000 to INR 6,30,000). The fees can vary depending on the course you're applying to. For example, the tuition costs for medical and management degrees are significantly more than for language courses.
Moreover, international students applying from overseas tertiary institutes must pay a non-refundable fee of NZD 100 (approx. INR 5000). But if you apply under Special Admission or Discretionary Entrance, you have to pay around NZD 60 (approx. INR 3000).
2. Costs for applying to PG courses
The tuition fees for postgraduate courses in New Zealand, including Master's courses, PhDs and MBA degree courses, can range from NZD 25,000 to NZD 70,000 (approx. INR 13,10,000 to INR 36,70,000) in private universities. Meanwhile, for public universities, the fees are usually lesser, ranging from NZD 12,400 to NZD 18,000 (approx. INR 6,50,00 to INR 9,42,000).
Similar to UG courses, you'll have to pay NZD 100 (approx. INR 5000) as application fees or NZD 60 (approx. INR 3000) if you apply under Special Admission or Discretionary Entrance.
3. Costs for standardised tests
Before applying to universities in New Zealand, you should review the application requirements to check the standardised tests you must appear for. Most universities require English language proficiency test scores from international students whose first language isn't English. One of the most accepted tests is the IELTS exam, whose application fee is INR 15,500. Other accepted tests are the PTE Academic (INR 14,700), Duolingo English Test (INR 4000) and the TOEFL-iBT (approx. INR 15,000).
You might also be required to appear for subject-specific tests, GRE (approx. INR 19,000) and the UCAT ANZ (approx. INR 21,700).
4. Visa application fees
Once you've received your acceptance letter from a university in New Zealand, you must apply for a student visa to begin your journey. The application cost for this is NZD 330 (approx. INR 17,300). You will also have to pay the IVL cost of NZD 35 (approx. INR 1900) along with the application.
5. Living expenses for a year
Your yearly living expenses in New Zealand depend on the following factors:
The location you'll reside
Your style of living
Your accommodation
The distance you must commune
Areas like Christchurch, Whanganui, Hamilton and Dunedin are on the affordable spectrum (approx. NZD 400 or INR 21,000 per week), while Queenstown and Auckland are more expensive (approx. NZD 600 or INR 31,400).
For accommodation, students can opt for university dorms (if available), shared housing, studio apartments or homestays. Student residence halls are the most affordable option (NZD 800 per month, or INR 42,000). Meanwhile, private rooms can cost up to NZD 500 per week (approx. INR 26,200).
On average, you can expect to spend around NZD 15,000 (approx. INR 7,85,000) yearly for living costs.
6. Additional costs you might bear
The prospect of applying to universities in New Zealand can be quite intimidating for many students. As a result, several consultancies offer visa SOP writing services, LOR writing assistance, and visa application guidance. The cost of hiring these experts varies depending on the service you choose. Other expenses include applications for medical insurance, monthly phone bills, etc.
In conclusion,
With increased opportunities to study in New Zealand for Indian students, the country is an exceptional choice if you wish to pursue higher education abroad. If you can secure full scholarships, your total cost can decrease significantly. But even if you can't manage a scholarship, New Zealand is comparatively a more affordable option than studying in the USA or the UK.
About Author