Documentation Required and Eligibility Check for Mortgage Loan
3 min read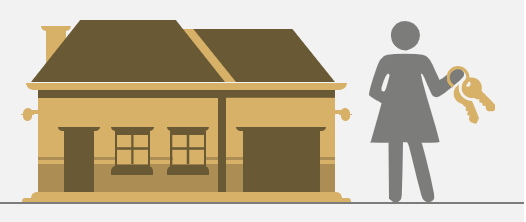 The documentation and the eligibility criteria of mortgage loans differ across various financial institutions.
The applicants need to be aware of the eligibility criteria along with the necessary list of documents required to facilitate a hassle-free mortgage loan approval process. This will help make an informed borrowing decision. Here is a detailed guide on the eligibility and documentation of mortgage loans.
Eligibility to take a mortgage loan
To qualify to apply for a mortgage loan online, one must meet the below-mentioned eligibility criteria. There are separate criteria for salaried and non-salaried individuals.
For salaried individuals –
He/she should be a resident of India owing property within Indian boundaries
An applicant must fall in the age bracket of 28 to 58 years
Individuals should be employed at any private, public, or MNC for at least three years.
For self-employed applicants-
An applicant must be between the age of 25 to 70 years
They should have a steady income flow from business
Individuals should be Indian residents owning property within country's boundaries
Besides these factors, other criteria include the following:
Potential borrowers should have a good credit and work history
Individuals should also maintain a 750+ CIBIL score
Should indulge in good repayment practices to increase their eligibility
So, it is essential to fulfil these criteria before applying for a loan against property to get an approval in a hassle-free way. Mortgage loan application has been more straightforward over the years. One can check out the mortgage loan eligibility criteria online and then determine whether they can apply for a mortgage loan from a lender. 
They can also use an online LAP EMI calculator to check the loan affordability, the EMI outflow and the overall interest payable.
Factors to consider before applying for a mortgage loan
There are various factors that an individual must consider before applying for a mortgage loan. They are the following:
Consider the repayment tenor to reduce the EMI amount each month
Various tax benefits on loan against property that potential borrowers can avail of
Individuals must keep a tab on the prepayment and foreclosure fees that is usually around 2%-4% on fixed-rate loans
Compare across the lenders to find the one offering loans at attractive rates
Applicants should determine the loan amount they wish to borrow for convenient repayment.
To facilitate a hassle-free borrowing experience, borrowers should consider these and consequently continue with the application process.
Documentations required to apply for a mortgage loan
The list of the documents that an applicant needs to keep handy are-
KYC documents like Aadhaar, Voter or PAN cards
Salaried applicants have to submit the salary slips and bank account statements for three months
A self-employed applicant needs to submit a bank account statement for six months
Address and identity proof
Past IT tax returns
Papers related to a collateral property like encumbrance certificate, occupation certificate, possession certificate and many more
Besides this, a reputed financial institution may need additional documents during the loan processing. This will help streamline the loan application against their residential property.
Steps to apply for a mortgage loan:
After noting the several factors to consider while taking a loan against property the borrower can apply for the loan online in a few steps.
The potential borrowers can follow the steps below to apply for one:
Step 1: Visit a preferred financial institution's website and select the option mortgage loan from the product tab
Step 2: Fill in the application form on the redirected page with the requisite details and submit
Step 3: A representative will get in touch with the applicant regarding the procedure
Step 4: A borrower needs to submit valid documents after which the loan application will get approval.
If the submitted list of documents are valid, the lending institutions will disburse the amount for the mortgage loan quickly.
If one is planning to apply for a loan to avail of big-ticket funding by pledging a property, an individual must know about the mortgage loan and all the other essential factors mentioned above. This will help them select the right financial institution and get a loan without delay. One should also be aware of the factors that can help them decrease the loan interest rate.
Various reputed lending institutions provide pre-approved offers. These offers are applicable for financial products like home loans, etc. Individuals can check their pre-approved offers by providing requisite details, such as their names and contact numbers. These offers can help in streamlining the loan application process.
About Author