7 Factors to Consider When Purchasing a Lenovo Tablet on EMI
4 min read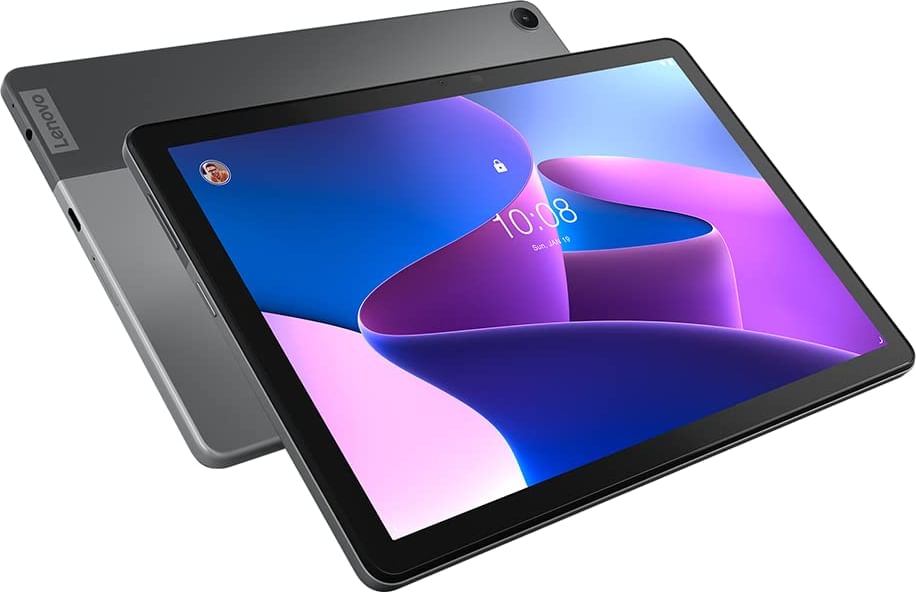 If you are on the lookout for a new tablet, the Lenovo tablet variants are the best options to consider. To help you make a prudent purchase, here are the 7 factors to consider when purchasing a Lenovo tablet on EMI.
Storage space
It's crucial to pick the appropriate storage option when purchasing a new tablet. You can be certain that you have enough room for all of your pictures and videos in this way. It's important to consider your requirements while making your decision and which storage capacity is appropriate for your usage circumstances. Different usage requirements require different storage needs. That is why it is very important to analyse your primary usage before deciding on the right storage space unit.
If your Lenovo tablet doesn't have adequate storage space, you will reach a point where you must begin deleting data and uninstalling applications. The only way to add more apps and download more things from the internet is through this method. Make sure to opt for expandable storage as it will benefit you a lot in the long run.
Convertibility factor
There are many factors that you must consider before buying a new tablet. This is one of them. Convertible tablets combine the portability of a tablet with the flexibility of a laptop. These devices can be purchased with a keyboard case that snaps onto your tablet or with a detachable keyboard that snaps into the tablet via connector pins.
Decide whether you need a convertible Lenovo tablet or not. By opting to purchase a convertible tablet, you can easily carry it anywhere you want. So, it will aptly choose your on-the-move lifestyle. Purchase the best convertible Lenovo tablets like Lenovo Yoga Tab today!
Selecting the Operating System
The operating system has a major impact on the content to which you will have access. Although Apple's iPad OS and Google's Android OS currently hold the majority of the market share, Windows tablets and Chrome OS tablets are also readily accessible. Software upgrades are not a concern with Apple products, but they are with Android tablets.
Therefore, keep this factor in mind when you buy a Lenovo tablet. Investing in the latest and well-performing operating system will help you sustain and keep up with the latest technological trends. 
The correct screen size
You have to consider many factors while buying a new tablet. The correct screen size is one of them. Lenovo offers the Lenovo Tab M8 and Samsung has the Samsung Galaxy Tab A 8.0, both of which have an 8-inch screen. The screens on these gadgets are the ideal ones for watching media.
However, your needs decide the screen size. If you need a Lenovo tablet for watching movies and shows, buy a larger screen. But if you are a working individual and need to take your device outside of your home with you, you can go for smaller screen sizes to make the new tablet more portable for you.
Wi-Fi vs Cellular tablets
If you are planning to get a new tablet, there are primarily two categories of tablets: Wi-Fi and Cellular. The Wi-Fi tablets are simple to use since they allow users to connect to local Wi-Fi networks. Here, it's crucial to consider the type of Wi-Fi your tablet offers. A dedicated SIM card port or possibly an e-SIM card slot allows a cellular tablet to connect to the local cellular network. If you work most of the time while moving about, this is crucial. But keep in mind that in order to get started, a cellular connection would cost money each month. Purchase the best Lenovo tablet for yourself today!
Choose the well-performing Processor
The tablet's instructions and processing power come from the processor, also referred to as the CPU. Your tablet can perform tasks more quickly when it is capable and the latest processor it has. A good processor makes the functioning of the Lenovo tablet smoother and faster. The processor provides instructions to the applications and processes to do their job. The faster it does that, the faster things happen. While buying a new tablet, make sure it has a good processor. 
Read Also: 5 Best Features of Lenovo Tablets Under 20000
Having a good battery is important
Buy a Lenovo tablet that promises a good battery. If the battery doesn't run fine, you will not be able to enjoy the features provided by the tablet. The value of mAh mentioned about the battery of a particular tablet speaks about its life and backup. Make sure you pick the one that has the best battery available. With higher battery capacity, you do not have to worry about the hassles of having to charge often.
Using this guide, you can purchase the best Lenovo tablet for your usage.
About Author