Everything you ever wanted to know about iPhone mobiles
5 min read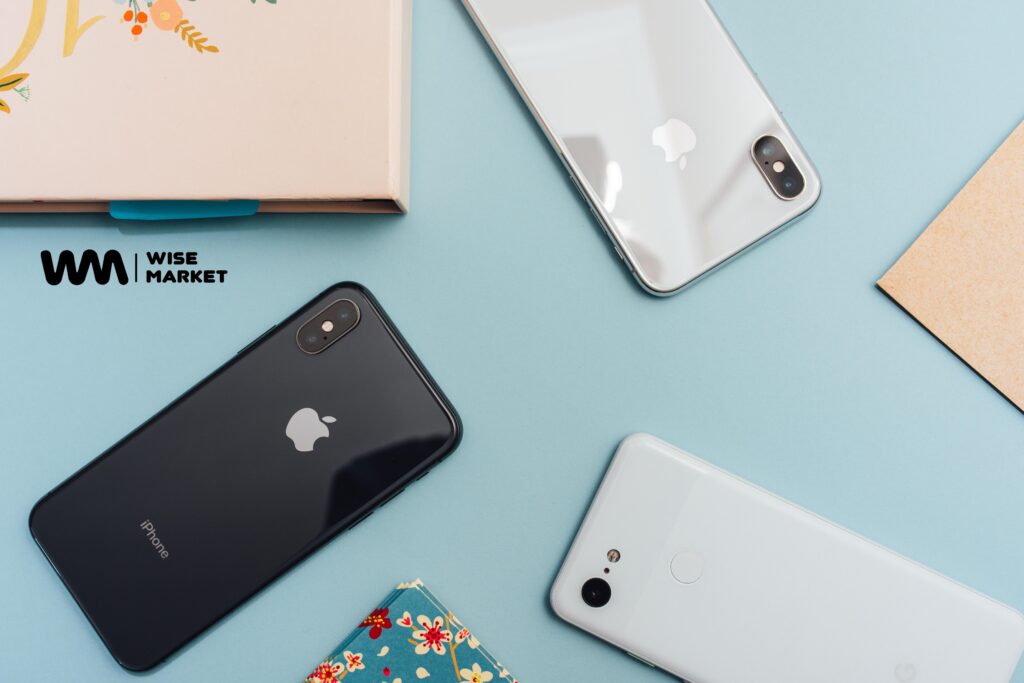 Since Apple launched their first iPhone in 2007, it has become one of the most sought-after mobile devices on the market. But with all the technical specifications and features of iPhones, many people feel overwhelmed.
If you're looking to get up to speed on everything there is to know about iPhone mobiles, then look no further. This blog post will cover all the important information you need to know before purchasing an iPhone, from hardware capabilities to software features, to help make sure you pick the perfect phone for your lifestyle.
What is an iPhone?
An iPhone is a mobile phone made by Apple that combines an iPod, a camera, and a cellphone into one device with a touchscreen interface. The first iPhone was released on June 29, 2007.
The different types of iPhones:
Currently, we are seeing the 14th generation of iPhone mobiles. It comprises iPhone 14, iPhone 14 Plus, iPhone 14 Pro and iPhone 14 Pro Max. The first two are entry-level or base models, while the others are premium or high-end models.
Even if you go with the base models of the iPhone, you will not find them lacking in quality, performance or features. Admittedly, they are not as loaded with functionalities as the 'Pros' and 'Pro Maxs', but they will give you a fulfilling phone-using experience.
The difference between the lower and higher-end iPhones is usually in-camera capabilities, advanced security and safety features etc. The appearance, display, memory configuration and even the processor are uniform in all iPhones. It has been evident from the current and last generation of iPhones.
We have seen different iterations of iPhone mobiles in the past. Apple has discontinued many iPhone models like the iPhone Mini, iPhone SE, etc. The reasons could range from low sales and indifferent consumer attitudes to high production costs.
iPhones come in many different shapes, sizes, and colours. So, which iPhone should you buy? That depends on your needs, budget, and preferences. Each type of iPhone offers unique features and benefits, so it is important to research and make an informed decision.
iPhone features:
When it comes to features, the iPhone is second to none. Its large Retina display is perfect for watching movies and TV shows, while its camera is one of the best in the business. And with iOS 11, the iPhone is more powerful than ever before. Here are a few of the many great features that make the iPhone special.
1. Siri: Apple's assistant can help you with almost anything. Just ask her a question, and she'll answer it for you.
2. 3D Touch: This technology allows your iPhone to recognize the amount of pressure you apply when pressing on the screen, allowing for more precise control.
3. Face ID: The latest iPhones use facial recognition to unlock your phone and authorize payments or other security actions.
4. Augmented Reality (AR): AR apps allow you to view digital objects in the real world, giving you an entirely new way to interact with technology.
5. AirPlay and AirDrop: With AirPlay and AirDrop, you can easily share music, videos, photos, and other media between your devices without wires or cables.
How to use iPhone mobiles?
If you're new to the iPhone or have never used a touchscreen phone before, using an iPhone can seem daunting. But don't worry – once you get the hang of it, using an iPhone is easy and fun. Here's a quick guide on how to use iPhone mobiles:
1. Powering on and off: Press and hold the "Sleep/Wake" button to turn on your iPhone until the Apple logo appears. To turn off your iPhone, press and hold the "Sleep/Wake" button until the power off slider appears, then slide it to the right.
2. Using the home screen: The home screen is where you'll find all of your apps and shortcuts. To open an app, tap it. To move between different home screens, swipe left or right. And to access your Control Center (where you can adjust settings like brightness and volume), swipe up from the bottom of the screen.
3. Making calls and sending texts: To make a call, tap the "Phone" app on your home screen, then enter the number you want to call or find a contact in your address book. To send a text message, tap on the "Messages" app and either write out your message or choose from one of your saved templates. Then enter the recipient's number and hit send.
4. Taking pictures: One of the best things about iPhone mobiles is their cameras. To take a picture, tap the "Camera" app on your home screen. Then point your phone at the subject of your photo and tap the shutter button. You can adjust settings like a flash and focus on getting the perfect shot.
5. Syncing with iTunes: To sync your iPhone mobiles with iTunes, plug your iPhone into a computer using its USB cable, then launch iTunes. From here, you can transfer music, videos, photos and more between your device and computer.
By following these steps, you'll soon be an expert in how to use an iPhone.
iPhone apps:
There are a ton of iPhone apps out there, and it can be hard to know which ones are worth your time. In this section, we'll give you the scoop on some of the most popular iPhone apps, so you can decide which ones to download.
If you're more into gaming, you should check out Clash of Clans. This popular game lets you build up your village, train troops, and battle other players to conquer their territory. It's a great way to kill some time and compete with friends.
If you're looking for something more productive, then Evernote is right up your alley. This app lets you keep track of notes, ideas, and tasks so that you can stay organised and get things done.
You can create notebooks within the app to separate different types of information, and syncing between devices ensures that your notes are always accessible.
Buying the iPhone mobiles:
You can buy iPhone mobiles from different online and conventional retail stores. We want to talk about Wise Market, Australia, in this regard. It is an online marketplace specialising in refurbished, used, and new smartphones, tablets, laptops and other devices.
Everything on Wise Market has a 13-month warranty and a 21-day money-back guarantee. You can shop confidently for your favourite iPhone from here.
Conclusion:
We hope that the information provided in this article has answered your queries about iPhone mobiles and their features. As one of the most popular mobile devices on the market, it is no wonder why so many people have chosen to make an iPhone their choice for communication.
While Apple continuously strives to improve its products, a wide variety of apps and services are available to customise your experience with each new device released. With these tips in mind, we wish you all the best as you explore everything owning an iPhone offers.Thank you for reading my blog, read more blogs and enjoy.
About Author