9 Essential Eid Outfits For Eid May 2021
5 min read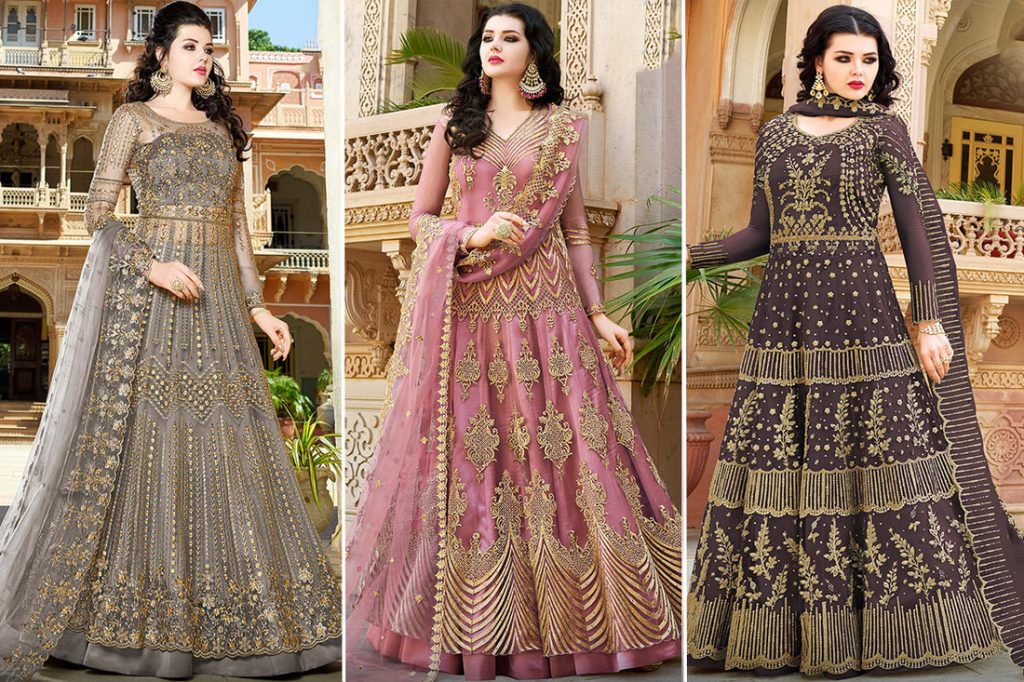 Hey gals,  are you all looking to put together some eid dresses and find a special Eid dress. That suits with dupatta and keeps the look within the limits of modesty? Here, take inspiration from our collection of dupatta outfits and Eid outfit ideas and get some Eid inspiration.
It's not too far away from Eid, if you haven't chosen your eid clothes yet and are looking for inspiration, then you have come to the right place. The following gallery of outfits should inspire you all no matter what you're wearing. To help you choose your Eid clothes, here are some bloggers' look ideas and dupatta outfit ideas.
If you love wearing cultural outfits, then you're spoiled for choice. Depending on which culture or country you come from, there are lots of designs to choose from, some designs have a mix of eastern and western looks, like this Pakistani Influenced trouser suit. With a dupatta, you have an outfit with both eastern and western influences.
1- Shalwar Kameez Eid Outfit With Patiala Shalwar
Yes! It's Eid, but you can always spice it up while being modest. Here is a designer embroidered Patiala suit which you can top up with a matching dupatta and your favourite pair of "Khussa". But don't just go with my suggestion you can always mix and match and could you use the shoes that soothe your style.
2- Long Sleeves Maxi Eid Outfit
No matter what the occasion is, if its happiness spreads around your peers, the maxi is always a good option. Make your eid a little more special with long sleeves maxi outfit for Eid day. Just a suggestion: wear it on the second day of the eid. To keep the good things for the best times and when all the home chores are done. So that you look as fresh as the maxi itself while wearing eid clothes UK. 
Long sleeves maxi with a dupatta on the top of your head always gives you a little more push to you being the queen. Wearing the crowning dupatta and looking elegant altogether at once. You can visit Labas e Jamila these guys have an amazing collection of long sleeve maxis.
3- Geroget Shalwar Kameez Eid Dress For Plus Size
Hello, big girls! It's your time to rise and shine and break the norms. Make this Eid an event to be yourself. Here is what you might need to do if feeling resistant to try the best eid dresses UK outfit on this Eid. Just get this georgette Shalwar Kameez with a pair of trousers and a pair of shoes that makes you feel comfortable. Not too fancy! Just find your comfort zone and go with it. 
You don't need to buy those skin ripping plastic made fake "kohlapuris". This is your day and you need it to enjoy it your way. As for precaution, do surf around and look for all your favourite colours as per season you wouldn't want to swipe in anxiety at "Chand Raat".
4- Aari Work Kurti With Sneakers For Eid
Okay! Don't judge the look by this title. Here is what you need to do. Just imagine yourself in a beautiful white Aari working Kurti with a pair of your favourite jeans and your favourite sneakers with a matching dupatta. It's elegant, modest and funky all at the same time. All you need to do after getting this outfit is to snap the memory out of your phone. And don't forget to click the best of your profiles, lend help if needed. But make this day memorable, after all, it's just two major events we get in all year.
This outfit will save you some serious budgets and you can get an easy chance to flaunt those sneakers while being comfy all day. For all your eid collection needs you can click on this link where you can find affordable eid collection: https://www.libasejamila.com/eid-clothes/
5- Have a Plazzo For Festive Look
Okay, ladies! let's get a little serious, no one likes to go out in those bulky shararas and long dupattas getting stuck in all the places. Have a Kurti for yourself along with a Plazzo and wear a good pair of heels that suit the attire. There you go, an easy, elegant and modest outfit ready to go with all kinds of happy occasions especially Eid.
6- The Stunning Black Eid Outfit For Evening Functions
Please let us break the stigma of not wearing the blacks on happy occasions. It's 2021 and Eid is meant to feel happy for yourself. Here is what you need to do, wear this black Kurti with your kind of shalwar. Add colourful dupatta just to stay in the safe zone and to secure yourself from AUNTIES' taunts. Get with those comfy slippers and there you go.
Crown yourself with a dupatta and the 21st-century strong woman is ready to enjoy the day. Make sure to cover up your hands and nails with mehndi and nail polish. It's always a plus in style if you are up for it.
7- Embroidered Eid Outfit With Kolhapur
This green embroidery on a peachy dress is something made only for those who are looking to go over the top. It's not just the colours that do the magic it's also the ambience that it creates that makes you spread the positive vibes. Just wear the dupatta and add some deodorants that go with such colours, and VOILA! You are ready to rock your Eid dress!
8- Pink Is Eid's Color
Here are some truth bombs. Pink is one of those colours that not everyone can wear. Those who can't, complain! But on the contrary pink is always good to have on Eid. Also, it makes your mothers feel good, remember those childhood days when your mother used to dress you in pink on every Eid. So, here's a Kurti with a Plazo that is also in pink. Just choose the shoes carefully, you don't wanna overdo them.
9- Designer Shalwar Kameez Eid Outfit
Here's what you need to do if you drop some style bombs on Eid. go with this over the top designer Shalwar kameez with red kameez and trouser, and a dupatta. Just don't wear red shoes with them. Elsewise it's all good to go.
About Author