Home Decoration Hobby as a Teenager
5 min read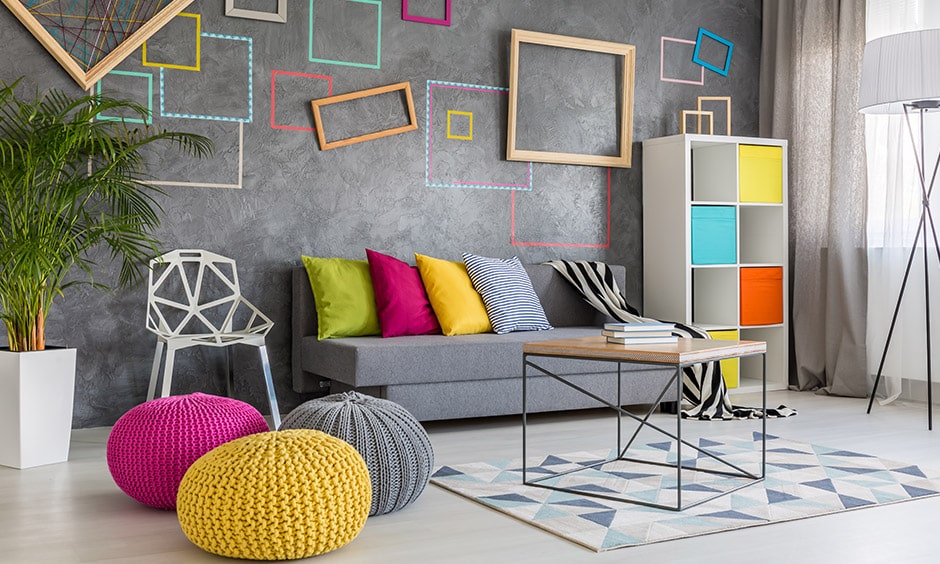 The home decoration and layout reflects the mood of the house and personality of the people living there. It is all about creativity and making your own peaceful and happy place.
A Good Looking Room
A well home decoration reflects anxiety free surrounding. A good looking room portrays the mental peace and overall personality of the people living in the house. the décor is all about aesthetics the more the theme is aesthetically set the more the house looks presentable. Moreover a good decorated house also have a good effect on the mood of the family.
Initial Steps for Home Decoration
Budget
Planning things according to your budget is the very first step before stepping on to the initial step. The budget is made on your mind streaming in which you calculate the expense of each item you are planning to add in your home decoration this time including paint to wall hanging to furniture to lights etc, Setting a budget will be really very helpful in buying things.
Theme for Home Decoration
The very first step in a décor is to set a theme. Theme is the most important thing and it has to be selected very carefully because the results are always undecided. Kids usually love picking up the animated themes of their favorite cartoon characters or super heroes.
Adults prefer spacious looking rooms, if the area is not spacious then the themes are usually light toned which gives a very decent and spacious look to the room. Themes are picked according to the area of room preferably.
On selecting a theme it is very important to ensure that the theme you have picked goes with the area. Teenagers must pick a theme of their own interest the super heroes themes are so mainstream and it is too common in the kids so teenagers must choose a middle way and go for something different as they are in a age where they are leaving the cartoons and entering into a different world and interests. Theme can be of soft colors to bright colors with mix and match curtains and all.
Color Selection
Color selection is very important, first of all it is about the wall colors of the room. After finalizing it the next step is the selection of curtains and other material like furniture etc.
The trend of pink is for girls and blue or boys in not trending now. Girls can go for dark blue wall with white furniture and blue mix and match curtains. Yellow wall are trending the most, yellow gives a bright and cool look to the room. The room looks very spacious with a yellow painted main wall and off white other three walls. Yellow and black and white looks really modish. Yellow wall with plain yellow and printed black and white curtains or blinds makes the best combo.
Purple has replaced the pinks. Or you can say purple is the new pink. Girls can go for purple theme over pink. As pink looks very childish.
Boys can choose grey tones over blues. Baby blues are now replaced with dark grey and black and dark blue. A pure black and white theme looks really decent and aesthetic for a boy's room. Grey and black themes are two of the most trending themes now a days.
Wall Papers for Home Decoration
Keeping the point of budget Prefer paint over wall papers as wall papers are quite expensive and not durable. Wall paints are less expensive and are long lasting than wall papers. Otherwise if you have open budget than you can go for wall papers too.
Use Same Color in Several Places
Using same color in more than one corner gives a planed and layout look to the room. Like same carpet and same color of blinds or curtains. The sofa cloth can also have same shade like the curtains. These little aesthetic things can give a nice and planned look.
Stuff Available Locally
Room decors are not permanent it has to be changed when you are bored or when you need change. A theme remains for 2 to 3 years mostly. It is important to get stuff that fits into the budget and is available easily on local shops. Local shops also have good quality stuff and you can get in your budget and you can easily shop locally.
Lighter Toned Furniture
The furniture designed for the bedrooms is not in dark tone. Lighter tones are usually soft and designed according to the casual nature of bedrooms. The bedroom furniture is usually made in less carving designs and kept as simple as possible. White furniture is very common no a days and designers design it after getting inspired by Minimalist rooms.
Discounted Bedroom Furniture
Furniture is the most expensive stuff that covers most of the budget. Retailers usually offer discounts of the end of the seasons. This is the best time to buy furniture of your choice on low rates. This will help you to save money and get your bedroom décor done in your budget. January and February ends the winter months you can get discounts of end of winter sale. Likewise end of August and September are end of summer so all the shops offer discounts and you can your hands on your own favorite furniture at very reasonable rates.
Floor & Matting for Home Decoration
Matting is the most common element in a room and home makeover. The trend of matting is replaced by the flooring and floor tiles. If you have a calculated budget and you are not willing to spend on floor tiles and you also want to change your room completely you can go for the sheet flooring which is very less expensive as compared to the tiles and you will also get rid of washing mats.
Wooden floors are in fashion from past few years and looks really modish and royal. The natural brown shade of the wood is the best and it goes with almost all kinds of furniture and paints.
About Author