A Guide to Cycling in Dubai
2 min read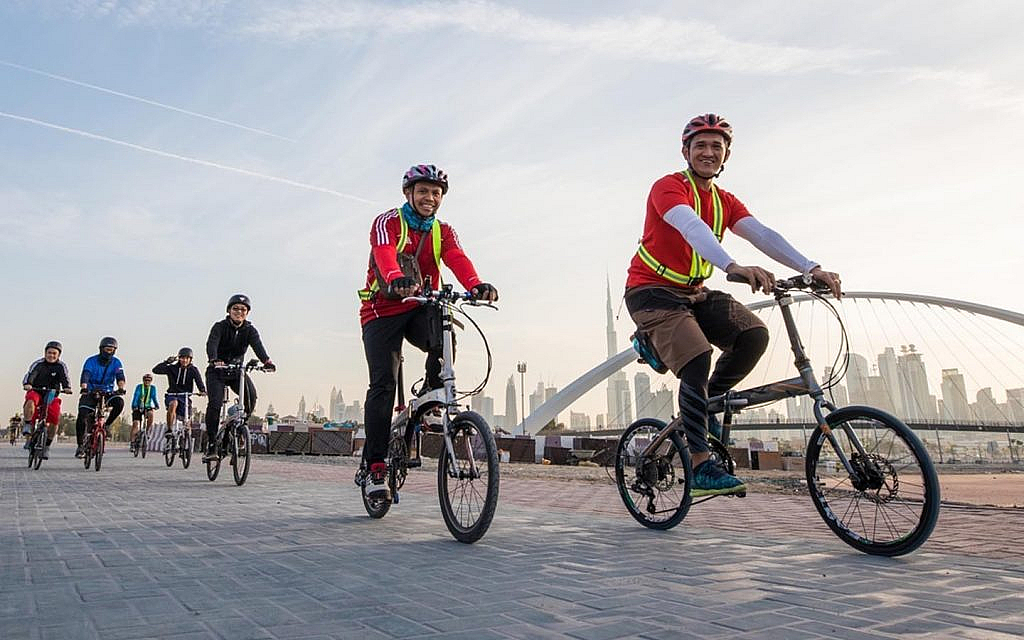 Welcome to the ultimate guide to cycling in Dubai! Whether you're an expert cyclist or just beginning, Dubai's cycling scene has something for everyone. Discover the city's stunning landscapes, modern bike paths, and a welcoming community that embraces riders of all levels. From the iconic Palm Jumeirah to the bustling Marina promenade, pedaling through Dubai offers a unique perspective of its world-renowned architecture and vibrant culture.
So, gear up for a safe and enjoyable journey as we navigate through cycling routes, share handy tips, and highlight the must-see attractions along the way. So, let's peddle and explore Dubai on two wheels!
Importance of Cycling
Health and Fitness: Cycling helps with physical well-being by enhancing cardiovascular fitness and building strength.
Eco-Friendly: Choosing a bike over a car reduces air pollution, carbon emissions, and rush hour.
Exploration: Cycling connects you more intimately with your surroundings by discovering hidden gems and scenic routes.
Joyful Activity: The sense of freedom and the wind in your hair bring happiness and stress relief.
Convenience: Cycling helps you to surpass Bypass traffic and parking hassles and to reach your destination efficiently, especially in urban areas.
Safety Tips for Cycling in Dubai
Cycling in Dubai can be a memorable experience, but keeping safety in mind is necessary. Here are some tips to ensure a safe and enjoyable ride:
Always wear a helmet and proper cycling gear.
Avoid cycling at rush hours and extreme weather conditions like rain or sandstorms.
Plan your routes to experience safer rides.
Be cautious around pedestrians, giving them the right of way.
Maintain a safe distance from parked cars to avoid sudden door openings.
Regularly check brakes and tire pressure before each ride.
Stay alert, avoiding distractions like phones or headphones.
Biking in Palm Jumeirah: Routes and Must-See Attractions
As you start on your cycling journey in Dubai, there are a few must-see attractions that you should add to your list:
Atlantis, The Palm: You can't miss this incredible hotel and resort – it's truly stunning! Remember to stop and snap a photo with this fantastic building behind you.
The Boardwalk: Take a ride along the 11-kilometre path on Palm Jumeirah's crescent – a paradise for bike lovers. This spot is safe and fun, designed with special lanes for cyclists and walking people.
The Pointe: A waterfront dining and entertainment destination located at the tip of Palm Jumeirah. Pause and recharge at this spot – perfect for a break, tasty food, and breathtaking city views.
Conclusion
Discover Dubai's coasts and attractions by cycling – an excellent way to explore the city! By cycling, you can easily conquer longer distances and immerse yourself in the beauty of Palm Jumeirah and Palm West Beach. It is a journey filled with health, happiness, and connection. So, create your adventure, and let the unforgettable experiences of cycling in Dubai enrich your life.
Ready for a beach cycling adventure? Visit Palm West Beach and rent a bicycle today!
About Author