How to Plan an Exciting Jaipur Sightseeing Tour?
7 min read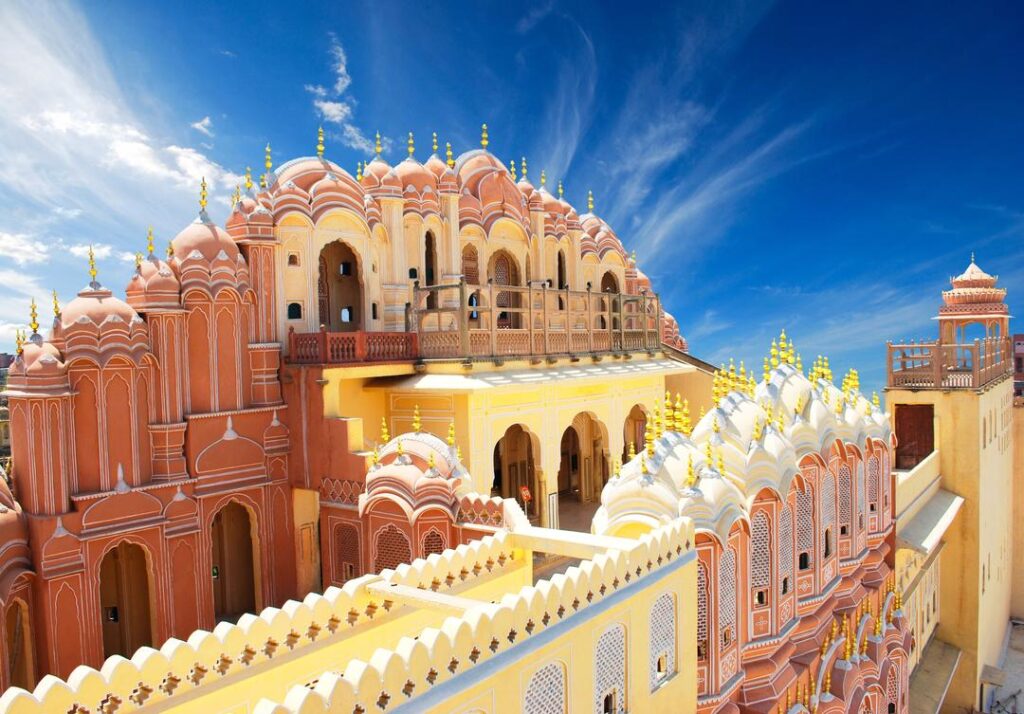 Jaipur Sightseeing Tour
Jaipur is one of India's most beautiful cities, with its vibrant culture and stunning architecture. Exploring Jaipur can be an exciting experience, as there's so much to see and do in this amazing city. But planning a sightseeing tour in Jaipur can be quite challenging. Fortunately, this blog post will show you how to plan an exciting sightseeing tour in Jaipur that includes all the must-see sights and activities. We'll cover everything you need to know, from transportation to hotels and more – so read on to find out how to make your Jaipur visit truly memorable!
Experience the History and Culture during Jaipur Sightseeing Tour
One of the best ways to see Jaipur is to take a tour. This will allow you to see all of the major sights while learning about the history and culture of the city. There are many different types of tours available, so it is important to choose one that is right for you.
Why Jaipur Sightseeing Tour?
One option is to take a walking tour, as you can opt for custom tour India packages for this. This is a great way to see the city up close and personal. You will be able to explore all of the nooks and crannies that you would miss if you were on a bus or car tour. Plus, it is a great way to get some exercise!
Another option is to take a bike tour. This is a great way to see the city at your own pace. You can stop whenever you want to take photos or explore an interesting shop or market. Plus, it is a great way to get some fresh air and exercise.
If you are interested in learning about the history and culture of Jaipur, then you should consider taking a guided tour. These tours are usually led by knowledgeable guides who can share stories and facts about the city that you would not be able to learn on your own.
No matter what type of tour you choose, there are sure to be many amazing sights to see in Jaipur!
What to See on Jaipur Sightseeing Tour?
Assuming you're starting your Jaipur sightseeing tour from the City Palace, there are a number of stops you can make along the way.
The first stop is the Hawa Mahal, or the Palace of Winds. This five-story building was constructed in 1799 so that the ladies of the royal household could observe street festivals while remaining unseen by the public. The facade of the palace is covered in small windows and intricate latticework, making it one of the most distinctive buildings in Jaipur.
Next, you can visit Jantar Mantar, an astronomical observatory built in the early 18th century. Jantar Mantar features a number of large instruments used for measuring time, predicting eclipses, and tracking constellations. It's a fascinating glimpse into early astronomy, and well worth a visit.
If you're interested in shopping, you can head to Johari Bazaar or Tripolia Bazaar. Johari Bazaar is known for its jewelry shops, while Tripolia Bazaar specializes in textiles. Both markets are great places to bargain for souvenirs and gifts.
No trip to Jaipur would be complete without seeing the Amber Fort. This imposing fort was once the home of the Rajput rulers, and it's easy to see why they chose this spot to build their stronghold. The views from Amber Fort are simply breathtaking, and it's well worth taking some time to explore this historic site.
How to Get Around Jaipur?
If you're planning a sightseeing tour of Jaipur, you'll want to know the best way to get around the city. Depending on your group size and budget, there are a few different transportation options available.
The most popular option for getting around Jaipur is by auto rickshaw. Auto rickshaws are three-wheeled, motorized vehicles that can seat up to three people. They're relatively inexpensive and can easily navigate through traffic.
Another popular option for getting around Jaipur is by cycle rickshaw. Cycle rickshaws are human-powered vehicles that seat up to two people. They're a great way to get some exercise while sightseeing!
For groups of four or more people, you may want to consider hiring a private car and driver. This is a bit more expensive than taking an auto rickshaw or cycle rickshaw, but it's much more comfortable and you won't have to worry about getting stuck in traffic.
Where to Stay in Jaipur?
When it comes to finding the perfect accommodation in Jaipur, there are plenty of options to choose from. Whether you're looking for a luxurious hotel or a more budget-friendly option, there's something for everyone in this vibrant city.
For those who want to splurge on their accommodation, there are plenty of 5-star hotels to choose from. The Oberoi Rajvilas is a popular option, offering luxury accommodations and stunning views of the city. The Trident Jaipur is another great choice for those looking for a luxurious experience, with its beautifully appointed rooms and world-class amenities.
If you're traveling on a budget, there are still plenty of great accommodation options available. The Hotel Pearl Palace is a popular choice among budget travelers, offering clean and comfortable rooms at an affordable price. For even lower prices, there are several hostels located throughout the city that offer basic accommodations at a fraction of the cost of a hotel room.
No matter what your budget is, there's sure to be an accommodation option in Jaipur that's perfect for you.
What to Eat in Jaipur?
When it comes to Jaipur sightseeing, there are a few things you should keep in mind. First and foremost, Jaipur is a foodie's paradise. From street food to fine dining, there's something for everyone in Jaipur. Here are some of the best places to eat in Jaipur:
For street food lovers, head to Sindhi Camp where you'll find some of the best chaat in town. If you're looking for something a little more substantial, try Rajasthani thali atone of the many dhabas around town. For a truly unique dining experience, check out one of Jaipur's havelis – traditional mansions that have been converted into restaurants.
For those with a sweet tooth, jaangiri is a must-try. This dessert is made with semolina pastry and soaked in sugar syrup – it's absolutely delicious! Other popular desserts include gulab jamun and rasmalai.
When it comes to drinks, lassi is the way to go. This refreshing yogurt-based drink is perfect for beating the heat. You can also try masala chai or badam milk – both are equally delicious.
Shopping in Jaipur
When it comes to shopping places in Jaipur, the options are endless. From traditional markets to chic boutiques, there's something for everyone. And with so many great deals to be found, it's easy to get carried away. Here are a few tips to help you make the most of your shopping trip:
Know what you're looking for:
Whether you're on the hunt for traditional handicrafts or contemporary fashion, it helps to have a clear idea of what you want before you start shopping. That way, you can focus your energy on finding the perfect shops and bargaining for the best prices.
Do your research:
Once you know what kind of items you're interested in, it's time to do some research. Ask around for recommendations and check out online reviews to get an idea of which stores are worth visiting. You can also scope out the scene by taking a walk through the markets and seeing what catches your eye.
Haggle like a pro:
In Jaipur, haggling is expected (and even encouraged). Don't be afraid to bargain—it's all part of the fun! Start with a lower offer than what you're actually willing to pay and see where the negotiation takes you. Remember, the goal is to get a good deal, not to offend anyone.
Take breaks:
Shopping can be exhausting, so make sure to take plenty of breaks throughout the day. Stop for refreshments if you wish.
Tips for Visiting Jaipur
When visiting Jaipur, there are a few tips to keep in mind to make the most of your trip. First, be sure to visit the Amer Fort, which is one of the most popular tourist attractions in Jaipur. The fort is situated on a hill and provides stunning views of the city below. Also, be sure to take a walking tour of the Old City, where you can see some of Jaipur's most historic landmarks. Lastly, don't miss out on shopping at some of the city's markets, where you can find everything from traditional Indian clothes to spices and souvenirs.
Conclusion
We hope that this article has shown you how to plan an exciting Jaipur sightseeing tour. From the magnificent Amber Fort to the iconic Hawa Mahal, there is so much to explore in Jaipur and no matter what your interests are, you will find something here for everyone. So what are you waiting for? Pack your bags and get ready for a trip of a lifetime!
About Author