What are the Travel Essentials you Should Never Miss
5 min read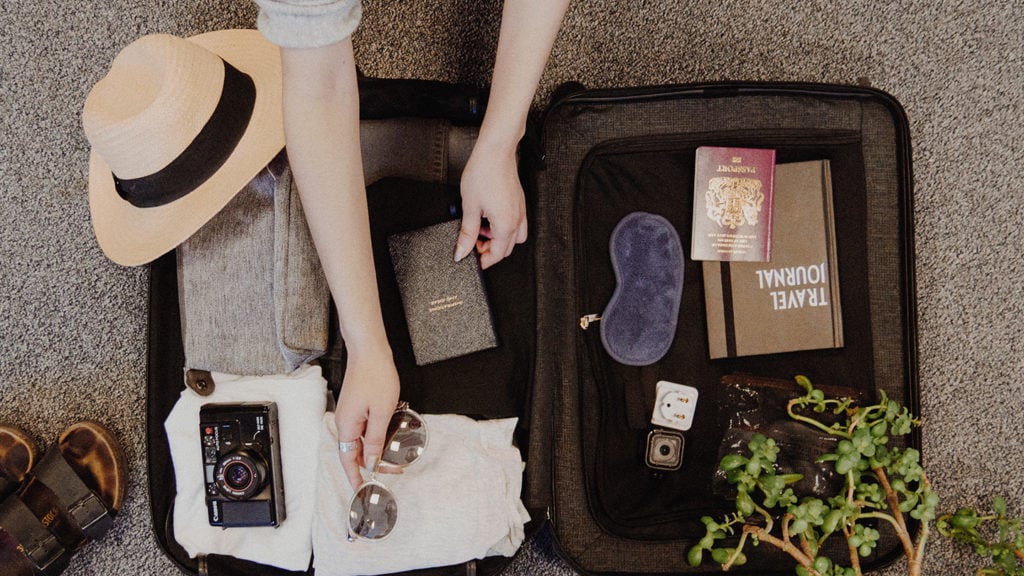 Whether it is a business trip or you are going for a vacation, you must pay due attention to travel essentials. Packing according to your requirement is necessary to save you from avoidable hassle and stress. Imagine you are traveling from one continent to the other, and you forget your passport back home. Yeah, it happens a lot. People usually forget to take their passports to the airport. This blunder happens when you are not prepared for your journey. Here are a few things you must keep in mind while you are packing for your journey.
Make sure all the documentation is complete.
If you are traveling to another country, you need your passport and visa, and therefore, you must keep it in your bag first. Even if you are traveling in your own country, you must have your ID card, license, and any other necessary document. Imagine being pulled up by the police while you're on a road trip, and you don't have your ID card and driver's license with you. It is definitely going to cause you a lot of trouble, and you might end up spending your day at the police station rather than being on the road as you had planned.
Pack the clothes according to the climate
Always check the weather forecast of the place you are traveling to. Although the internet is a trustworthy source, you can also ask any friends or family that is residing there already. Another way is to post a story on your social media. This is the best way because you end up with a lot of answers and a few tips as well. However, to be on the safer side, do pack one or two emergency outfits that you can wear when one of your chosen outfits doesn't work for you. For example, you are going to a beach. You would mostly pack loose, breezy outfits. But it's safe to have a warm sweater just in case you feel cold at night. Outfit planning beforehand will help you save up on a lot of money since you don't end y]up buying stuff from the destination place where prices are much higher than normal.
Know your destination
Whenever you make a plan to travel to someplace, always complete your research first. Make a list of all the sites that must be visited by a traveler. Note down all the restaurants that you can opt for your meal according to your taste. For example, you want to travel to China. Look out for all the sites that are worth visiting so that you can save up on the money that you might spend on the guide. Also, you must trace all the Halal restaurants, vegetarian restaurants, or vegan restaurants so that you can save up your time and go exactly to the restaurant you want to eat from.
Comfortable shoes
Traveling has a set of rules and regulations, and one of them is comfortable shoes. Never pick an uncomfortable shoe if you are planning on traveling, no matter how good it looks on you. Wearing uncomfortable heels or a stingy shoe will lead to your own inconvenience. I must mention that while you're uncomfortable in your shoes, the rest of your companions might also have to slow down. They will have to wait for you, and so it causes annoyance and inconvenience for them too. Therefore, even if you want to wear heels, always keep a pair of comfortable shoes with you. Wear the heels, take pictures, and once you are tired, take them off and wear your comfortable shoes.
Prepare a handy bag
Whether you are a backpack person or you like to carry a tote bag, always keep a prepared bag with you that can carry all your essentials. Most of the people on the trips would avoid carrying their own bags and instead ask others to keep their things in their bags. This is definitely annoying and unfair. Therefore, keep your belongings safe and close to you by carrying a bag.
Snacks are important
We all know how snacks are expensive on sites that are frequently visited by travellers. Therefore, look for a grocery store nearby and stock up your snacks whenever you feel the need. However, if you want to go for the delicacies of that particular place that you are visiting, then you must leave some space in your stomach. Enjoying the delicacies is also an important part of travel essentials.
Make advance bookings
You can never rely on ticket purchasing at the eleventh hour. It is very risky, and not everyone can do it. You must make advance bookings so that you can prepare for the journey in peace. Whether it is a bus ticket, a train ticket, or a plane ticket, there are always options like app bookings or walk-in bookings for your convenience. The same goes for the hotel you are choosing for your stay. When you reach a new place, you are unaware of the best deals and appropriate places to stay. Therefore, it is better to search it up on the internet and have a look at all the options while you are sitting at your home. This will also help you get some deals and discounts.
Be prepared for all kinds of situations
Life is unpredictable, and a traveler is much more prone to unfortunate events like theft, burglary, or an accident. Therefore, it is necessary to top keep a safe side. Also, you must have the willpower to fight with any such situation and have confidence in yourself. You might come across many people who would try to con you and trick you into an unwanted situation. But you have to be avid and alert all the time. Never trust anyone too soon while you are on the go and take care of your belongings all by yourself.
Conclusion
By staying prepared and updated while you travel, you would be able to enjoy your journey much more. Also, these preparations give you inner peace, satisfaction, and confidence.
About Author